Host organization
Orissa University of Agriculture and Technology, BBSR-3
(EPABX): 0674- 2397818 / 2397868 / 2397919 / 2397970 / 2397719 / 2397669
FAX: 0674-2391780, Telegraph: AGRITECH,
E-mail: ouatmain@hotmail.com
Website : www.ouat.nic.in.
Contact Us
Dr. Swagatika Sahu
Senior Scientist & Head
Ph. No. O6781-253303
E-mail: kvkbalasore.ouat@gmail.com
Latest News
1. For quality seedling and planting material, mushroom spawn and poultry chicks contact KVK Balasore, Baliapal
2. KVK Balasore has started a 12 days duration certificate course training programme on "Insecticide managemnt for Insecticide dealers / distributors" from 21st January 2021 and till date 7 days have already been completed. 40 nos of existing pesticide lisence holders from different blocks of Balasore district have enrolled their names for this training programme. This training will cover different courses like principles of pest management, identification of different insect pest and diseases of field and vegetable crops and its various management methods, weed management, mass production techniques of bio-control agents and safe use of pesticides etc.
Prof. Pravat Kumar Roul
Vice-Chancellor, OUAT, BBSR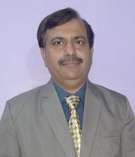 Prof. Prasannajit Mishra
Dean Extension Education, OUAT, BBSR
Dr. Pradip Dey
Director, ICAR-ATARI, Kolkata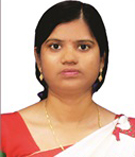 Dr. Swagatika Sahu

Sr. Scientist & Head, KVK, Balasore